Date Night Diner
A downloadable game for Windows
In this game, you are the waiter in the best date night diner in town! Your goal is to make sure that all of the customers that come in, go out smiling! Guide your customers to their seats take their order, even give them a rose to make the night special! Make sure that the night goes smoothly, to really prove that you are the best "Date Night Diner"!
Download
Click download now to get access to the following files:
Date Night Diner.exe
5 MB
Comments
Log in with itch.io to leave a comment.
Adorable game! More challenging than I was expecting. . .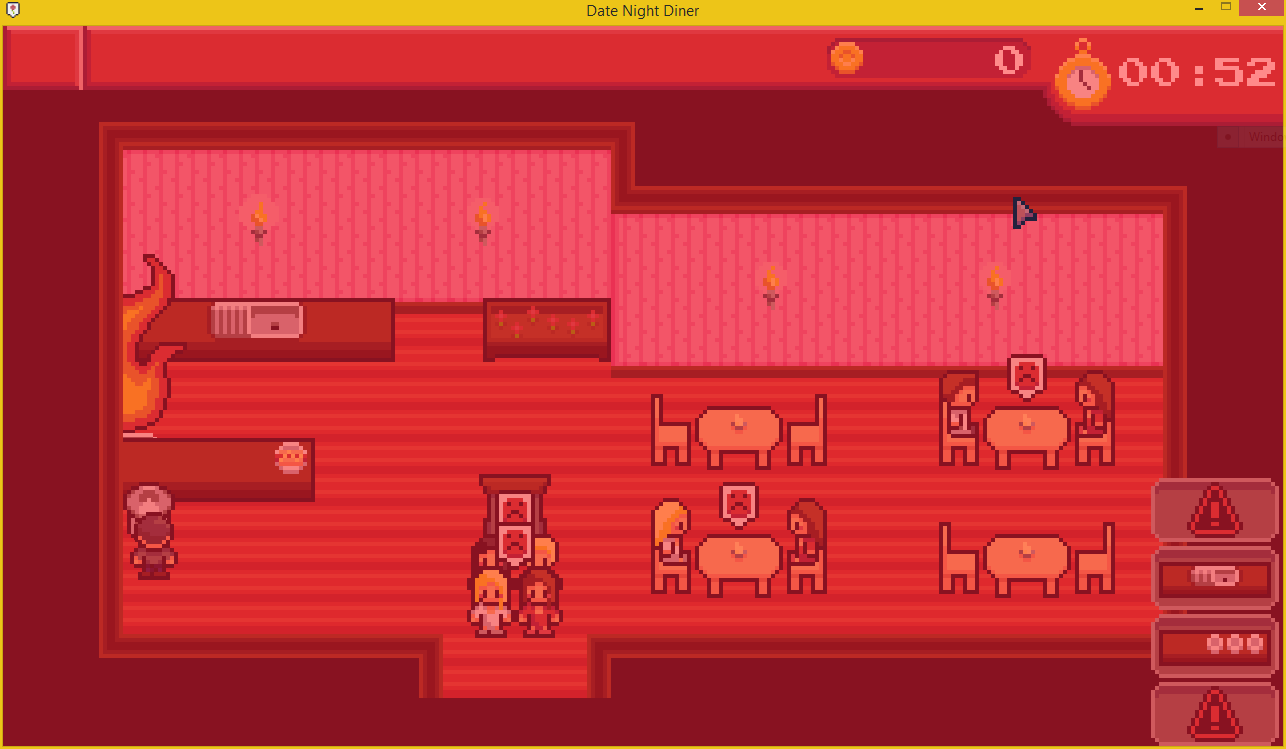 I appear to have got stuck in the lower left corner while the joint burns and the customers grumble. Can't extricate myself.

Before that, though, I was really enjoying myself. Great game and devlog!
Darn!! I thought I fixed that bug! Thank you so much for letting me know, I'll fix that ASAP and upload a new version of the game!
All fixed, thank you for your help! You can now download the fixed version as normal :)